Ross Cochran Gordon
NOVEMBER 26, 1994 – JUNE 4, 2021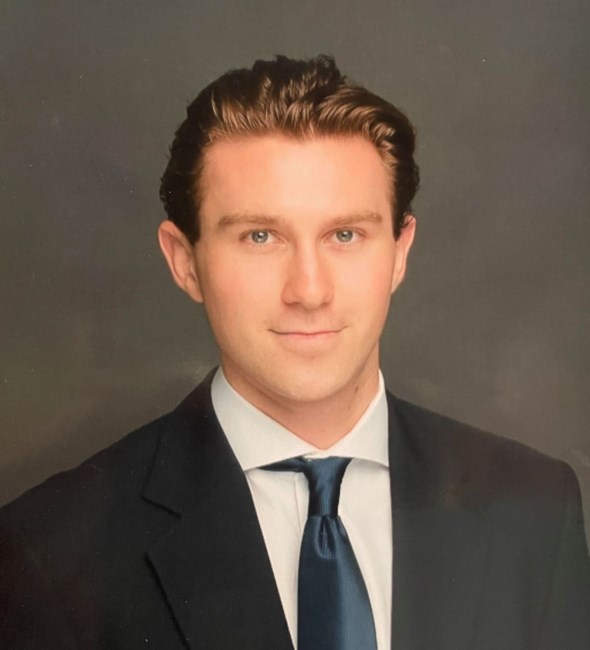 IN THE CARE OF
Green Street Mortuary
Ross Cochran Gordon, 26, son of Clare and Robert C. Gordon III, passed away (from a pre-existing medical condition) on June 4, 2021 in Glenbrook, NV.
Ross was born in San Francisco on November 26, 1994. He attended St. Luke's School and thereafter Town School for Boys, graduating in 2009. In second grade Ross attended La Rochefoucauld in Paris.
After Town, he entered Deerfield Academy and graduated in 2013, thereafter spending a gap-year with his parents in Rome and attending Luiss University. Ross attended the University of Pennsylvania in Philadelphia graduating with honors in Economics in 2018.
At 22, in 2018, he commenced work as an Analyst for Eastdil Secured in San Francisco. Thereafter he joined Sixth Street Partners as an Associate in San Francisco.
Ross is survived by his parents and numerous friends in San Francisco and on the East Coast. He was a proud San Franciscan and member of The Olympic Club and The Battery.
He will be loved and remembered by all who knew him as a kind-hearted, curious, striving, generous and very happy young man who lived with zest, gratitude and a sense of adventure and optimism for all that life might offer. Ross will be greatly missed by all.
A donation in Ross' memory may be made to: www.townschool.com/support-us/make-a-gift.
Bob Gordon P'13